Welcome to my craft/work room aka my creative space...... Come on in!
I can't remember a time when I wasn't either making something, or drawing, painting, knitting, sewing, and more..... There's very little I don't do when it comes to being creative, evidenced by the sheer magnitude of stuff I've collected over the past 30 years in the Arts & Crafts industry and for years before that - you should see my shell collection.........
I've always had a special place to work wherever I've lived, ranging from a tiny table top and a couple of boxes next to my sewing machine, to a designated craft room at the top of the stairs in the house where we've lived for the past 14+ years. It's certainly not a room that will ever be featured in a Better Homes type magazine, it's literally a hot mess at the best of times, but it's all mine and I love it. So come on in and take a look around.
Walk past the bookcases on the landing, full of books on a variety of subjects from decorative painting to silk ribbon embroidery collected over the past 50+ years, then step thru the pocket French doors and here we are.
Like I said, it's a hot mess, but, even though it may not look like it, it's an organized mess.... that means that I know where everything is..... In the center of the room there are 2 folding tables in an "L" shape. I rarely sit when I'm working, so I stack boxes under one of them, but the other is open underneath - at least it is today. To the right there's a paper rack and I'm sure you recognize the colored drawer units. There's also a shelf across the top for small shelf units for all kinds of small stuff - replacement blades, etc.
The shelving is industrial type shelving. It's nice and sturdy and holds a lot of weight - my hubby worries about the floor giving way, but we haven't noticed the ceiling sagging downstairs....yet, LOL. There are more stackable units to the right and, in case you're wondering, the labeled "pizza" boxes are full of project set ups for on-air presentations at HSN (from a few years ago).
As you can see, this type of shelving holds lots and lots of stuff.... here's a view from the opposite side of the room.
As you walk through the door there are 2 windows straight ahead and this is the wall to the left and far corner. Wire racks hold more paper and there's a smaller folding table for my Cricut Maker and the Explore is underneath. Yes, it's sitting on the empty boxes that the machines came in - gotta store them somewhere.
To the left of the doorway is the "office" area of the room.... for work type work and graphic design.... a smaller file cabinet, printers, etc.
It's no secret that I'm a "Yorkshire Lass", which means I'm from the North of England. It's an area known for people who "turn a penny over twice". It kinda goes along with being creative - using what's available and what you already have, which is why you see a lot of boxes (from Costco) for supplies.... I guess it sounds better to say I'm re-purposing..... if I covered them, I'd be up-cycling, but ain't nobody got time for that....
Same size boxes stack well and the price can't be beat and, let's face it, everybody loves bacon.
I do purchase some when they're on sale....... boxes with lids really are better for some things.
I paint downstairs in the utility room where's there's a long counter and sink, so I store brushes and paint in the closet there. The "tray" type boxes are great for the small bottles of craft paint, which I store upside down for two reasons: easy to see the colors and the paint comes out much more easily, if the bottle is half, or less than half full.
It's hard to get a good photo, but there's a work bench under the two windows in my craft room between the file cabinet and the door. The bench is actually a kitchen counter top from Home Depot, supported at each end by a wire drawer unit from the Container store... works great! And
this is the view from the window....
There's a balcony outside which is great for photography and a breath of fresh air.... it doesn't look that great in Winter and this is Texas, but it's wonderful the rest of the year........
I'm looking forward to Spring - it's a good time of year to sort thru supplies and attempt to de-clutter. As you can see, there's a lot to sort thru and, unfortunately what you see in this room is less that half of what I have..... did I mention the utility room? The closet off the landing? Plus, my sewing machine, fabric and felt is in another room upstairs, and guess what's stored in the garage........ but, no worries, it's all organized, stored in boxes and labeled...
I hope you're enjoying the craft room tour... there's still much more to see..... enjoy!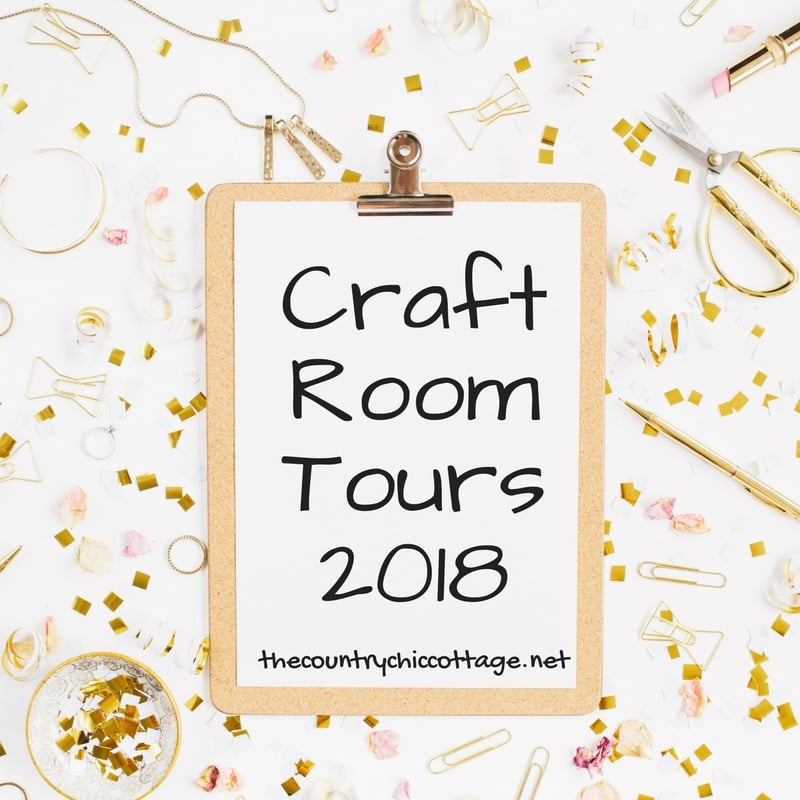 Y'all come back now!
Yours truly,
Julie
KEEP CALM AND CARRY ON CRAFTING!